Services - Private Chef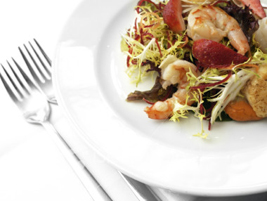 Our Morzine Chalet is offered on a self catering basis, and many people are happy to cook for themselves. Others take the view that they are on holiday, and will therefore eat out every night of the week in one of Morzine's plentiful and good quality restuarants. There is no doubt that there is something to suit everyone's taste.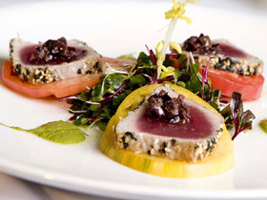 It is though, becoming increasingly popular to book a self catered chalet, and then arrange to have your very own Private Chef. Sounds exotic ? Sounds expensive ? Sounds out of reach ? You might be surprised to find that this option can very often be more cost effective than eating out every single night of the week.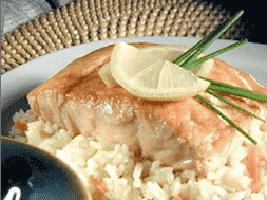 No need to worry about trips to the supermarkets. Who's going to do it ? When do we fit it into the day ? When do the supermarkets open and close ? Is everyone going to take a turn ? Or do the same people spend their whole week catering for the rest of the group ? Who clears up after the cooking ? Who clears up and do does the dishes after the meal ?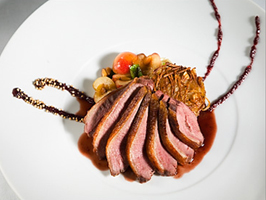 We can arrange the services of a third party Private Chef, and solve all of these problems for you. That means more time to relax for everyone, and more time to chat and socialise with all of your group after a hard day on the slopes. Everyone sitting around the table for the whole meal, and everyone able to simply move to the lounge thereafter.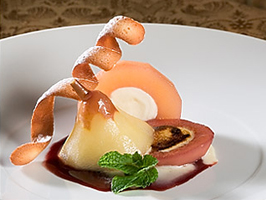 Booking early helps to ensure availability. At busy times there can be a high demand for this service. Prices can vary depending on which chef is available, the overall level of menu, and whether there are any special dietary requirements. A Private Chef will normally provide seven days continental breakfasts, seven days afternoon teas so that there is something waiting for you when you return from the slopes, and six main evening meals (served with wine) of at least three courses. This gives the chef one evening off each week, and gives you one evening to go into town and sample the delights of one of Morzine's superb restuarants. Simply mention your catering requirements when submitting your Booking Enquiry Form, and we will do what we can to arrange this for you.